THE MARKET YOUTH DRIVEN RESILIENCE PROJECT
EU, German Government Fund Market Youth-Driven Resilience Project, Train 1800 Youth
An Grant Agreement was signed in December 2021 between the Deutsche Gesellschaft für Internationale Zusammenarbeit (GIZ) and the American University of Nigeria to deliver entrepreneurial vocational skills to 900 female and 900 male youth between the ages of 17-25 years in two northeastern states of Adamawa and Borno State through a Market Youth-Driven Resilience Project (MDYRP) funded by the German Federal Ministry for Economic Cooperation and Development, BMZ and the European Union.
Unemployment in Nigeria
Did you know that the unemployement rate in Nigeria increased to 33.3% in the fourth quater of 2020 from 27.1% in the second quater of 2020?
UNEMPLOYMENT IN NORTHEAST NIGERIA
Specifically, Northeast Nigeria has the highest rate of unemployment at 70%. A situation that has left many young people hopeless, desperate and more likely to join the now fertile breeding ground for insurgencies?
HOW THE MDYRP HELPS
By using business as a means of creating hope and resilience in 1800 young beneficiaries between the ages of 17-25 across five (5) local governments in Adamawa and Borno state, the MDYPR fills the livelihood and opportunity gap for young people?
Fatima Umar
MDYRP Beneficiary, SO2
Mothers don't need to struggle to provide for their children.
The MDYRP understand the need for young mothers to also make a living to support their families just like 24 year old Fatima Umar who registered for our SO1 component of the MDYRP. We are determined to support these young mothers with the business skills and funding they need to grow their businesses.
Learn More
With a new and innovative approach, the MDYRP is designed to address the gaps that have been observed in the existing livelihood programmes in the northeast.  It will address these through the following objectives that target vulnerable and conflict affect youths:
Training to acquire income-earning vocational skills and start livelihood activities.
Support to access technical and financial support to enable them to start and/ or expand their livelihoods activities.
Support to acquire agro-allied entrepreneurial skills for animal husbandry.
Support the use of sports as a vehicle to understand, develop and apply business skills
Enhance skills of youth owned business owners to scale up business development strategies.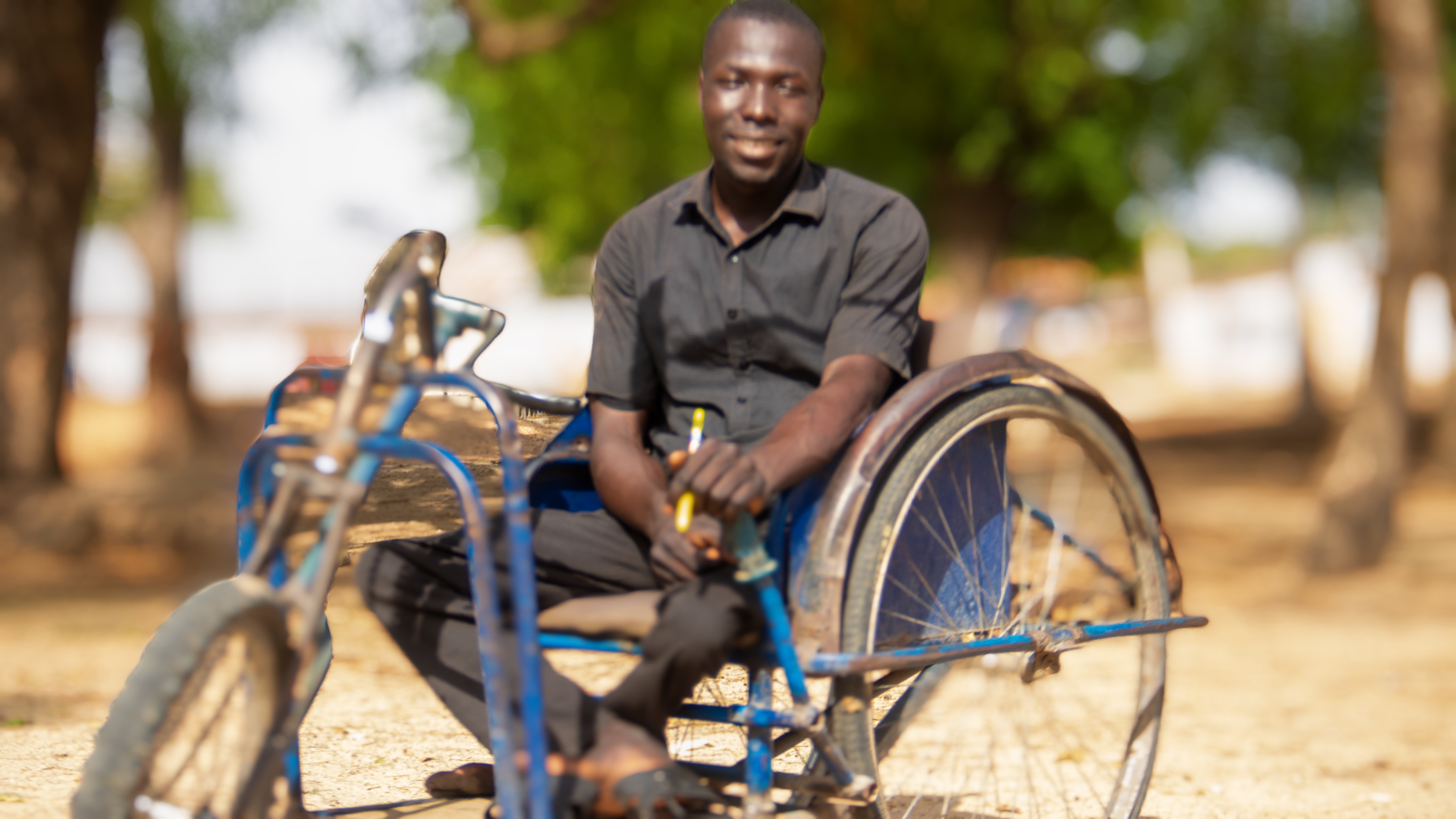 Inclusive education for persons with disabilities
The project is designed to run for 6 months and will target at least 50% of women beneficiaries, including at least 3% of beneficiaries with disabilities to promote gender empowerment and disability inclusiveness.
Learn More
Check out the Various Vocational skills training
Sowing, welding, electrical work soap making, IT and so much more. The decision to pursue these skillsets is market driven enabling beneficiaries to quickly get to market within their immediate communities.
Follow the AID on Our Socials to see more
MDYRP
Number of Beneficiaries reached!
I run a pastry business here in Yola, Nigeria. Before, the MDYRP, I was always frustrated and worried about getting new customers but not anymore. This program is educative, enlightening and supportive.
Now, I get new
Customers
for my pastry business in Yola
Anim pariatur cliche reprehenderit, enim eiusmod high life accusamus terry richardson ad squid. 3 wolf moon officia aute, non cupidatat skateboard dolor brunch. Food truck quinoa nesciunt laborum eiusmod. Brunch 3 wolf moon tempor, sunt aliqua put a bird on it squid single-origin coffee nulla assumenda shoreditch et.
Mastering The Elevator
Pitch
was my favourite session
Vanessa Nyingifa-Williams
"Your passion can drive you to places nothing else will take you to" says our animated business mentor Vanessa Nyingifa-Williams, as she shares her mentorship journey across our five specific objectives.
Your
Passion
can drive you to place nothing else will