Strengthening Education in North-East Nigeria States (SENSE)
0
Primary school students impacted
0
Teachers improved in teaching skills
0
Education managers increased in capacity
NEWS FROM THE USAID-SENSE PROJECT
The decade long insurgency coupled with other challenges of early marriages, the Almajiri system, poor investments in education and low quality of teachers, has brought the educational system in Northeast Nigeria to nearly total collapse.
0
children, majority of whom are girls, are out of school
0
of those children are in Northern Nigerian states of Adamawa, Borno and Gombe
The USAID-SENSE project realises that improved educational outcomes require diverse communities to work together to equitably increase awareness and empower teachers to deliver conflict-sensitive, quality basic education instruction that improves student psychosocial well-being, and learning outcomes in a safe environment.
The USAID-SENSE project works with
State Partners
to analyze, understand and prepare strategies for various scenarios, test, and apply the best fit for purpose in each situation. We measure the effectiveness of each approach to identify the best method for scale-up and replication. We aim to develop and strengthen the education system to enable it to deliver access to high quality education options that respond to the needs of all children without burdening it with additional cost that will result if parallel systems are created.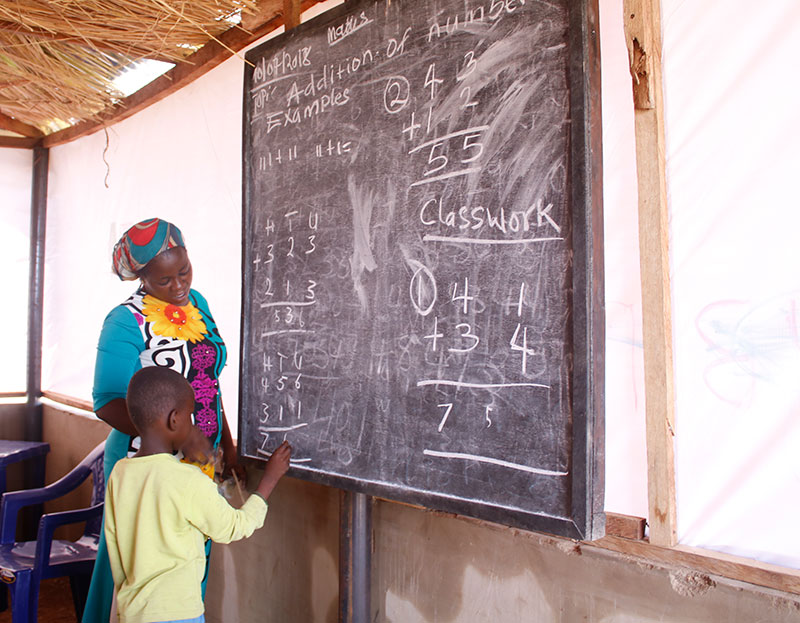 Strengthening Education in North-East Nigeria states (SENSE)
This grant seeks to build upon prior USAID work to improve educational outcomes while addressing the psychosocial well-being of children – especially girls – in Northeast Nigeria.
The insurgency in Northeast Nigeria has been going on for more than a decade, affecting more than 14 million people; 1.7 million of them are currently displaced in the northeastern states of Borno, Adamawa and Yobe, with some indirect impacts on the states of Gombe, Bauchi and Taraba.
The
American University of Nigeria (AUN)
with funding from
United States Agency for International Development (USAID)
will be implementing the 
Strengthening Education in North East Nigeria States (SENSE)
Project targeting Adamawa and Gombe States starting
March 27th, 2019
through
March 26th, 2022
.
State Ministry of Education
SUBEB
LGEA
Colleges of Education
States Universities
National & International academic institutions
USAID administers the U.S. foreign assistance program providing economic and humanitarian assistance in more than 80 countries worldwide. For more information about USAID, visit www.usaid.gov.
The project seeks to achieve the following four key results:

Result Area 1: Education authorities have increased capacity to plan, manage, and observe educational services.

Result Area 2: Safe education opportunities are available with a minimum package of instructional materials/supplies.

Result Area 3: Teachers deliver conflict-sensitive, quality basic education instruction that improves student psychosocial well-being and learning outcomes.

Result Area 4: Diverse community groups work together to equitably increase awareness of education opportunities for all.
The Project will in 3 years:
Increase the capacity of education managers by 100, emphasizing female leaders.
Reach 200 primary schools.
Improve the teaching skills of 5,000 teachers and provide additional skills and support for female teachers.
Impact 200,000 students in Northeast Nigeria, Gombe and Adamawa states.