The AUN-Atiku Institute (AUN-AI) is headed by Audu Liman who also serves as the Administrator of Grants and Contracts. The institute has a set of core technical staff that provide support across projects. General financial and administrative oversight and support are provided by AUN senior management staff. Each project of AID has its own core staff who receive support from AUN technical management team. AID projects all benefit from the expertise of AUN faculty who conduct research that benefits these projects.


The Committee has the following members: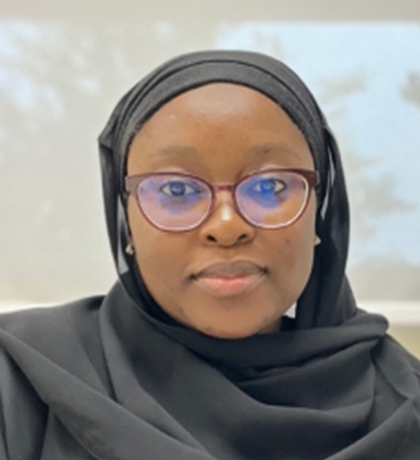 Fatima Bashir
Office Manager
Has a BSc. Communications and Multimedia Design from AUN; graduated with university honours. Has collaborated with Facebook to create an award-winning campaign to empower women and girls in North East Nigeria to counter extremism both online and offline. Fatimah has previously published news reports for Premium Times. Currently, as office manager of AUN-AID, she coordinates daily activities/operations, manages internal communications, and supports all projects to deliver timely outputs at the institute.